My battle with Brussels sprouts
This summer will be my umpteenth attempt at growing Brussels sprouts. I'm beginning to wonder if I have offended a garden gnome in some way and had a hex put upon me because although I have grown a great variety of vegetables and herbs in my garden beds over the years, I have been repeatedly denied the joy of harvesting a single Brussels sprout.
Some years I've been able to grow the stalk, but not one sprout has sprouted. Other years, the plant fizzled early and nothing grew. But last year was the real heartbreaker.
It started with early and robust seedlings that stood tall and proud after I transplanted them into my garden. By late June, I had two of the biggest stalks I'd ever laid eyes on. Then I did a double take because what was I seeing? Why…the itty-bitty beginnings of sprouts!
I finally had sprouts! For the first time, my Brussels were actually sprouting sprouts!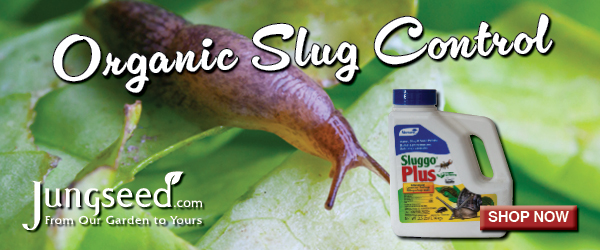 Anticipation builds
Do you remember the scene in Frog and Toad Together: The Garden, in which Toad is waiting for his seeds to grow? He sings songs to his seeds. He reads poems to his seeds. He plays music for his seeds. I finally understood why he felt moved to do this! I was so over the moon about these sprouts, I considered moving out to my garden for the summer just to watch over them.
As the summer progressed, the sprouts continued to grow, and I relaxed. I allowed myself to daydream about recipes for roasted Brussels and showed off my great accomplishment to anyone who came to the house. "Want to see something amazing?" I would ask. "Just take a look at what I've grown."
But remember the garden curse? The hex. The bad Brussels juju.
Late-summer heartbreak
In August, I came out to my garden one morning to do a few morning affirmations with my Brussels sprouts. It was then I discovered that squash bugs had descended on my garden with an appetite of Augustus Gloop guzzling from Willy Wonka's chocolate river and had turned an entire garden bed to ash. In slow motion, I turned to the bed where my Brussels sprouts were growing.
Noooo!
One plant was done for, but the other looked like it might survive. I now know I should have harvested everything I could off the healthy plant, but I got greedy. Too many weren't quite ready and I really wanted a big bowl of roasted Brussels sprouts, so I waited.
Two days later, all my precious sprouts were gone, and I was devastated. Gardening can break your heart. But this year I am determined to try again. In fact, I am currently choreographing an interpretive garden dance that I think will really inspire an environment of growth, and I plan to line my garden beds with good-luck talismans. Whatever it takes, friends. Whatever it takes. 
---
Dancing in her garden is something Jamie might actually do. In a former life she was a Zumba instructor, and she will always RSVP to your wedding if you hire a good DJ.
---
You Might Also Like:
Read More In the Weeds
Vegetable Plant Guides
Helpful Gardening Videos