Tomatoes gone wild
Is it just me, or do tomatoes have a secret supernatural ability to notice when you've gone on vacation? They seem to sense the moment you are unable to check on them daily and go completely bonkers and take over your entire backyard.
Back to reality
My family takes a two-ish week summer vacation every year. Over the years, we've criss crossed the country, logging hundreds of hours of driving while eating sandwiches out of a cooler. And as soon as our tired tires hit the end of our driveway, we can see that we are in big trouble. Again.
It's as if a couple of pesky kids snuck into our yard, started a game of Garden Jumanji that quickly spiraled out of control, and now there are man-eating, killer tomatoes as ginormous as Jack's ridiculous beanstalk living in our garden. Sigh.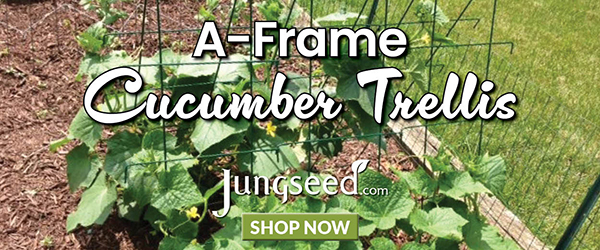 Resignation to garden chaos
Every year I try my best to coax the twisted branches back into their flimsy wire cages without snapping them off and killing the wee baby tomatoes. But it's usually too late. The plants are too big. I have to let them do their thing, which means for the rest of the summer, I'll be forced to dress head to toe in khaki and hack my way through the wild and tangled jungle of tomatoes to hunt for the elusive red fruit.
Last year while we were out of town, one tomato plant tipped over its cage, spilled out of the planter, and proceeded to grow quite happily along the ground for the rest of the season. Coincidentally, we learned at this same time that our dog really enjoys cherry tomatoes. We had a hard time calling her back into the house several times a day because she had found a new, unlimited favorite treat source in the garden that didn't require a trick.
Bountiful tomato harvest
As often as this has happened, I take great pride in telling you I always have a bumper crop of tomatoes. With a teenage son who routinely eats his body weight in chips and salsa, we never have a shortage of cherry, Roma, or beefsteaks. There was one summer that the zucchini vines and tomato plants went to war, facing off in the middle of two planters like the Jets and the Sharks of West Side Story.
The excitement of seeing what can happen in two weeks when you leave your garden unattended is kind of fun. Perhaps it's why we've never changed our vacation schedule. Maybe we will next year? But probably not. 
---
With all the tomatoes Jamie grows, her favorite meal to make with them is simple bruschetta: Crusty French bread, a drizzle of olive oil, fresh basil and a slice of tomato, topped with fresh mozzarella, and baked for 10 minutes. You're welcome.
---
You Might Also Like:
Read More In the Weeds
2 Ways to Preserve Your Tomato Harvest
Best Heirloom Tomato Varieties
How to Save Tomato Seeds from Your Garden
Common Tomato Problems