An important parenting milestone
As a parent, there are milestone moments in your children's lives that let you know you're on the right path and doing a decent job. When they learn to walk and talk or begin to notice the words on pages of the picture books you read to them at night. When you overhear them give a friend advice that you dolled out to them just a few weeks before. When they move into their first apartment and recreate a favorite meal they grew up eating at home.
But last spring, the greatest of all great milestones happened. My 20-year-old, who attends college ten hours away, called to chat.
"I have big news," they said. "I want to plant a garden. Will you help me?" You know that scene in the movie where the Grinch's heart swells seven sizes bigger than before, and his eyes become little hearts like he was watching the stray dog commercial narrated by Sarah McLachlan? That was me! My heart swelled up with pride and love like a cartoon. My eyes went all googly and misty, and I can't say for sure, but I may have blacked out from sheer joy for a second or two.
When I returned to my body, we discussed the pros and cons of building a small, raised-bed garden, which was the first choice. I reminded my child that they lived in a rental on a college student budget. A raised bed might have to wait until they had a place of their own because it's semi-permanent and more expensive. Finally, they decided to start with various pots and planters instead and headed off to the hardware store.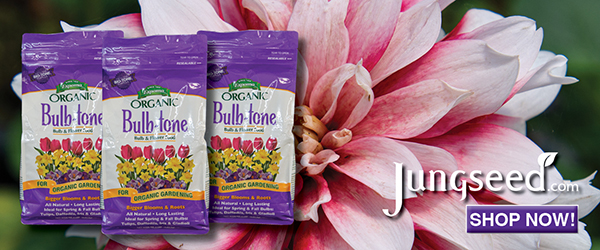 Garden questions galore
Over the next week, I received a flurry of excited texts, calls, and Facetimes that went something like this:
Did you know that tomatoes and basil grow well together in the same area, and the basil actually makes the tomatoes more flavorful?
My seedlings are sprouting. They're adorable!
Should I plant catnip for the stray cats that come around?
Look at these fun trellises I found for my cucumbers!
Look, Mom! I decorated my watering can!
How many tomatoes do I need to grow to make homemade spaghetti sauce?
Proud parent moment
The pictures of the finished product popped up on my phone. Pretty pots of tomatoes and peppers. Herb sprouts in their sunny spots. Two matching trellises for cucumbers to climb. A handpainted watering can. It was like I became a garden MeeMaw overnight! My baby has a newborn baby garden of their own, and it was every bit as exciting as planting my first garden.
Friends, raising my kids has been the highlight of my life. But even better is having a front-row seat to them embracing something I taught them and making it their own unique adventure. They grew up in our garden, eating cherry tomatoes straight from the vine and rolling their teenage eyeballs when I asked them to pick basil, but now they're choosing to continue the gardening tradition as adults. I couldn't be prouder.
---
When Jamie isn't gushing over her new grandgarden and showing off her photos to strangers in line at the grocery store, she's at home perfecting the recipe of her favorite pumpkin muffin.
---
You Might Also Like:
Our Favorite Children's Books About Gardening
Read More In the Weeds
Garden Planting Plans for Sun & Shade
Best Perennials for New Gardeners
Easy Flowers to Grow