The year I learned not to mess with chipmunks
Did you know that a chipmunk tunnel can extend 2 to 3 feet deep underground and reach 20 to 30 feet in length, often leading to an extensive food cache? I know this because I witnessed it with my own eyeballs in my yard.
Years ago, we built three above-ground garden beds in our backyard. A shed stood in the sunny spot where we wanted the garden to be, so we had to relocate it to the shady side first.
What a surprise we found when we did — an enormous stockpile of seeds, nuts and berries that could have kept every rodent in our ZIP code alive until the end of time. We thought about moving it, but we were in a hurry, so we shoveled the pile of trail mix into the trash and hoped Chip and/or Dale wouldn't be too upset.
Finally, we set up the beds, lined the bottoms to prevent burrowing, filled them with topsoil and compost and immediately started planting. By the end of the weekend, the garden was in.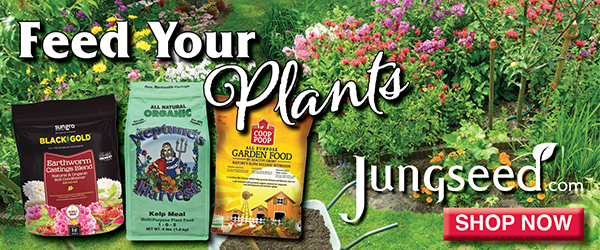 Revenge campaign
The next morning, I strolled out to the garden with my cup of coffee, as I often do, to appreciate the finished project. It was then I realized how naive we had been about dumping the chipmunk's stash like it was no big deal. Overnight, my furious nemesis had tunneled no less than 15 holes in the garden bed. It was as if the chipmunk had ransacked every square inch to access his food den below. Every seed and plant was unearthed and scattered.
Green bean seeds in a straight line? Not anymore! A perfect patch of lettuce? Hilarious (insert evil chipmunk cackle). Sugar snap peas at the base of the trellis? You wish.
We did feel a wee bit guilty about tossing out the chipmunk's collection, so we accepted his rage and replanted.
The chipmunk battle continues
Several uneventful weeks went by and we thought we were in the clear. Many things were growing where they weren't supposed to because of those earlier ransacked seeds, but we could see the beginnings of green bean plants and lettuce seedlings, so all was well.
Until Chip struck again. And he took all the new plants out in his temper tantrum. This time I was not so understanding. There may have been some shouting about chipmunk traps. But I replanted. Again.
It didn't help. We battled the entire summer with that chipmunk, and it's hard to admit he won. Even now, eight years later, he (or one of his relatives) occasionally tunnels through the bed just to let me know who the real boss of the yard is. 
---
Even if Jamie doesn't love all the wild animals in her yard, she does adore her four furry family members. The dogs, Harper and Hattie, relentlessly chase the chipmunks and squirrels while her cats, Birdie and Juno, enjoy the ongoing battle from their sunny spot in the window.
---
You Might Also Like:
Read More In the Weeds
How to Deal with Garden Pests
Helpful Gardening Videos