Is it time to put the garden to bed yet?
If you would have asked me when I got married 22 years ago if I would have a yearly argument with my husband in the backyard about when to take the garden out, I would have laughed and told you that was crazy because who fights about gardens? But here we are friends.
I love planting the garden in early spring, watching and waiting for the first tiny seedlings of lettuce to pop through the freshly tilled soil. I also love tending the garden all summer, gathering crisp cucumbers and juicy tomatoes in my favorite garden bowl and making sure the beds are adequately watered. But as you know, gardening is hard work and takes a lot of time. This is why I thoroughly enjoy putting the garden to bed as the leaves begin to fall. My husband loves the garden too, so much so that he is never ready to let the garden go.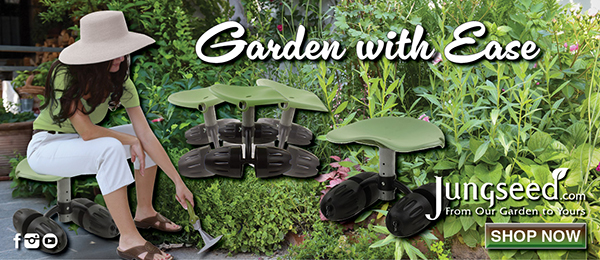 Just a few more days...
I've told you before how much my honey enjoys his peppers, and since peppers grow well into the fall where I live, he's reluctant to call it quits. The temperatures at night can dip dangerously close to freezing and he will insist we keep the pepper plants in the garden for just a few more days in hopes that a couple more jalapenos will grow.
I, on the other hand, like to get my yard winter-ready in mid-October because it's not uncommon for kids to be trick-or-treating in winter coats. Winterizing the yard means raking the leaves, adding the withered annuals and dead vegetable plants to the compost bin and storing the patio furniture away until spring. In a perfect world, the garden beds would be just as neat and tidy and ready as the rest of my yard for whatever weather Mother Nature hands us.
November peppers
But no, we're still attempting to grow peppers … in November. These peppers are sad. They're barely hanging on by their frost-bitten stems. They're not crisp or spicy because peppers thrive on heat and sunshine, and Iowa in November has neither of those things. Yet, even with the promise of next year's garden and its bounty, we are standing in the yard arguing about November peppers.
John Lennon said: "Love is like a precious plant. You can't just accept it and leave it in the cupboard or just think it's going to get on by itself. You've got to keep on watering it. You've got to really look after it and nurture it." If my honey is willing to put this much effort and care into growing peppers until the day it snows, that should bode well for our marriage too, right? Or else he just really loves peppers. Honestly, it's a toss up. 
---
After the gardening season, you can find Jamie tapping away on her laptop, working on a new book or Googling "simple greenhouse plans" so she and Scott can really can grow peppers all year long.
---
You Might Also Like:
Read More In the Weeds
Small Vegetable Garden Ideas
Easy To Grow Heirloom Vegetables
Helpful Gardening Videos